Note: To be really honest with you, there is no way to stop Facebook from suggesting friend suggestions.
But, there are ways you can reduce the number of suggestions that you get.
Just a heads up, if you have learned somewhere that it's possible to stop friend suggestions then it might not be true.
Why?
Because, I've tried almost all the steps required to control it, however, couldn't do so. Second of all, if Facebook allows us to stop this notification then their website won't grow.
Metaphorically, its like a virus they want it to spread😬. The more it spread, the more they grow, and the more money they make.
We have tried explaining with pictures below on how you can control friend suggestions and things they show you.
But, 
There are a few tricks that have worked for me that I'd like to mention here.
I keep one profile with my real ID and add only close friends. I keep one more ID with some other name and without adding any friends there. I know I shouldn't encourage people to keep a fake ID. But, if you think logically, the problem is from their end, they should have given us the option to stop friend suggestions. And, I don't feel bad to con a con man. I browse most of my time on my fake ID. From watching videos to reading news etc and use my real ID very often. You will never get a friend's suggestions on a fake ID. See if I don't add friends to my profile, their algorithm won't get a chance to trick me. Trust me I'm telling you this from the experience of using that Fake ID for more than a year now.
Never, I repeat never let Facebook access your phone contacts. If you do, doomsday is near 😀. Your privacy will go for a toss.
Now below are some suggestions that can help you if you do not want to keep a fake id without adding any friends there.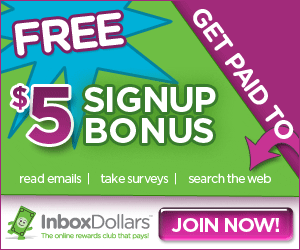 Why the below method can work?
Most of the social media sites work on certain Algorithms. Now, if we trick the algorithm is some way, we can reduce its impact. These algorithms are coded based on users activities or settings. If we toggle off these settings or feature it can work.
Stop Facebook from accessing your location.
Here is how to do it: 
Tap on three parallel lines as shown below. It's basically shortcutted for profile settings.
Now look for the Location option.
Here you will notice two options are there 1. Location services and 2. Location history.
Toggle to switch off both of them.
So, the reason behind switching off location services and history is to stop Facebook from accessing our location. They try to access our location so that they can show friend suggestions from nearby friends.
It is also wise to stop any apps from accessing our location until its extremely necessary.  Trust me on this 😇
Allow friend suggestion to from only friends of friends:
One good thing about Facebook is, it allows you to change the friend notification settings from everyone to only friends of friends. To make these changes follow the steps suggested below:
Tap on three parallel lines as shown above. It's basically shortcut for profile settings.
Now look for privacy settings and tap on it.
Here you will get the option to make the changes to only friend suggestions.
Below, you will find the method to stop Facebook from showing friend suggestions notifications for Desktop or PC.
Mind you, it's a bit of old article but the process remains the same.
I know it gets annoying sometimes when those unfamiliar faces keep popping up in front of us whenever we browse Facebook. I'm getting a friend's suggestion of people I have never met in my life and frankly speaking I do not want that.
Here are two tricks that work for Facebook.
Note: At the bottom of this page, I have also covered Frequently Asked Question on How to stop friend suggestions on Facebook that will come in handy.
A quick video on how to stop Facebook friend suggestions
In case, you want to learn how Facebook suggests Friends Suggestion work, I'll recommend the below lines. However, if you want to learn directly on how to turn off suggested friends on Facebook. Or you want to stop Facebook friend suggestion notifications then, I'll suggest jumping of to the fifth paragraph. Make sure to check out both methods suggested below along with a video on how to stop Facebook Friend's suggestion.
Want to know the best part? Facebook Friend Suggestion: The whole Story 
Facebook is a great way to connect with family members, friends, and all other people with whom we stay apart. But, the downside of using Facebook too much makes us addicted to it. The mostly young generation who frequently uses and posts their recent activities in social media are most influenced by it.
Facebook Friend Suggestion getting creepier Day by Day
Most of us been suspicious of Facebook at times. You must have doubted how people from your Google Circles popping up as Facebook friend suggestions? Even people without Facebook accounts get Facebook friend suggestions, and some of these 'friends' are linked to social media and email accounts.
The company advertising policy is working for business marketers but is it too intrusive for Facebook users? You must have wonder how the maintenance man at an office building you worked at in the 1980s appears as a friend. The guy from an association you contacted last week is suggested as a friend.  It has just got creepier, Do you feel stalked? The most common response on chat boards to these friend suggestions is 'creepy.' A new app is providing an antidote to unwanted Facebook friends by helping you avoid friends you do not like.
New Update Added Recently:
The best thing you can do is getting friend suggestions from the people you know as completely stopping friend suggestion notification on Facebook is not possible. In order to stop friend suggestion from a stranger, please see the below steps:
Login to your Facebook account and click on settings as shown in the picture below:
Now, select privacy settings and opt for who can send friend suggestion to friends of friends as shown in picture below:
To be really honest, we get really annoyed when Facebook keeps showing us those Friend Suggestion, many ways it just keeps popping up on our wall and which makes us irritated.  I tried googling on how to stop Facebook Friend's suggestion but was unsuccessful in doing so. Therefore, I tried these simple tricks by my own and was successful in stopping Facebook from showing friend suggestions. I'm sharing the steps below that I've used to stop Facebook Friend's suggestion.
How To Stop Facebook Friend Suggestions 
Everyone knows that Facebook keeps on changing and updating its features frequently to make sure that the users have a better experience in using the media. There are many features included in Facebook social media. And, one of them is the 'Suggested Friends' feature which is major works by recommending your old friends. Also, casual common friends based on the work stations and many more that you might want to add them as your friends.
It is very simple to avoid these random  Suggestions. This can be simply done by preventing the app from accessing your device location. Don't worry we are suggesting the clear steps for both OS of the smartphone which is iOS and Android.
In Order to Disable Location For Facebook Friend Suggestions:
Android:
This is for Android users, the steps you have to follow in order to stop Facebook from accessing the smart device location differs based on the Android version.
For users who all were using Android Marshmallow, just go to Settings > Apps > Facebook > Permissions > Location > Off.
By following the above steps helps you in preventing FB from accessing your phone's location. But ff you are using an older version of Android, then you have the only solution in front of you is to access FB from the mobile browser but not from the official app.
iOS:
Apart from Android users, even iOS users can also stop the app from accessing their location in a very simple way. There is nothing hidden difficulty in doing so as you have to go to Settings > Privacy > Location Services > Facebook. And once you navigated from the options presented, you can select Never. By following these steps will help in getting rid of those irritating suggested friend requests.
Here is a detailed video but this used to work. Right now it is ineffective
Here is one more trick:
Login to your Facebook Account
Look for More options as shown below and click on it
3. Now click on Account settings as suggested below
4. Now Click on general->then Upload Contacts
5. Now you can disable this function as shown below
Just a heads folks, disabling Facebook Friend suggestion completely is not possible as this is how Facebook reaches more people. However, the steps suggested above will somehow reduce this to a great extent.
Hope you loved this tutorial. If its worth it please share it with your closed ones. We do love criticism, so it will be great if you can share your thought in the comment section below.
Now as promised above, I'll be answering the Frequently Asked Questions on How to stop friend suggestions on Facebook:
Q. Stop Facebook friend suggestion notifications if it's possible?
Ans- To completely stop Facebook friend suggestion notifications is not possible, but you can control up to some extent on how Facebook suggests you, friends. A detailed article is given here. 
Q. How do you turn off suggestions?
Ans- You can turn off location sharing. This will Stop Facebook Friend's suggestions notifications up to some extent.
Q. Now the most asked question in different ways, Stop notifications that we get from FB app or Change the notification settings in FB? 
Ans- The answer to all these questions "Stop notifications that we get from FB app or Change the notification settings in FB is same. You cannot stop Facebook from suggesting your friends but you can limit it upto some extent using the steps suggested in the post above.